Archive For The "Clothes" Category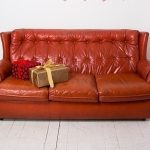 Improper ways of cleaning leather could damage the product, hence the need to utilize precise techniques. Eliminate stains and dirt from leather by applying the appropriate methods. Turn cleaning leather into a simple task with insights into proper maintenance.
Many people love to wear clothes, shoes and garments that are made from suede fabric. Generally, this kind of special material is described as cuddly, soft and warm on the body. Instead of paying huge amounts to have them cleaned professionally, it is good to learn on your own how to clean suede.
Fur is a common material used in making clothes including coats. People love to wear a fur coat because it is classy, elegant and comfortable to use. Be able to experience these pleasant things by learning how to clean a fur coat.